Palmiga is the first brand of ABIO CO., LTD., which was developed and released after eight years of
efforts to make a salon-grade cosmetic product with unique ingredients in 2006.
The number eight has the meanings of fortune, new birth, and richness in Korea. Just as a middle-aged person who achieved everything naturally shows his or
her personality without expressing that he or she has prestige, the number represents a new, affluent and beautiful world.
Palmiga is a brand for persons in their 40s whose skin gradually dry and loosened.
Based on the antioxidant ingredients developed by the company, it is the brand targeting China.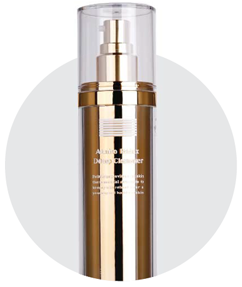 01.
Amino Deep
Cleanser
As an amino acid cleanser, it has high moisturizing power and removes make-up with microbubbles.
Amino acid
Microbubble
Slight acid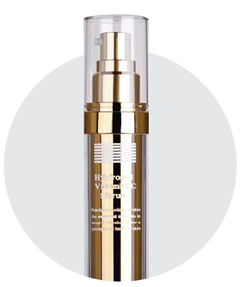 02.
Hydrogel
Vitamin C Serum
Hydrogel vitamin C helps to produce the astringent effect through fast penetration and to improve skin elasticity.
Promotion of collagen generation
Antioxidation
UV ray block
Whitening effect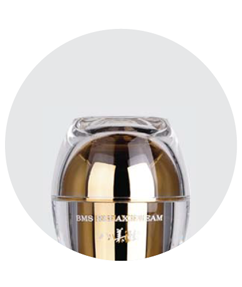 03.
BMS
Relax Cream
As a basic make-up cosmetic product, it has natural ingredients to minimize skin irritation, and makes a skin healthy through strong antioxidation.
Prevention of skin diseases
Freckles & sun spots
Skin balance control
Antioxidation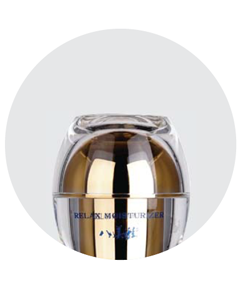 04.
Relax
Moisturizer
As a customized product, it contains a lot of nutrients hard to be supplied in the body, such as minerals and vitamins.
Natural extracts
Minerals
Vitamin
Moisture balance control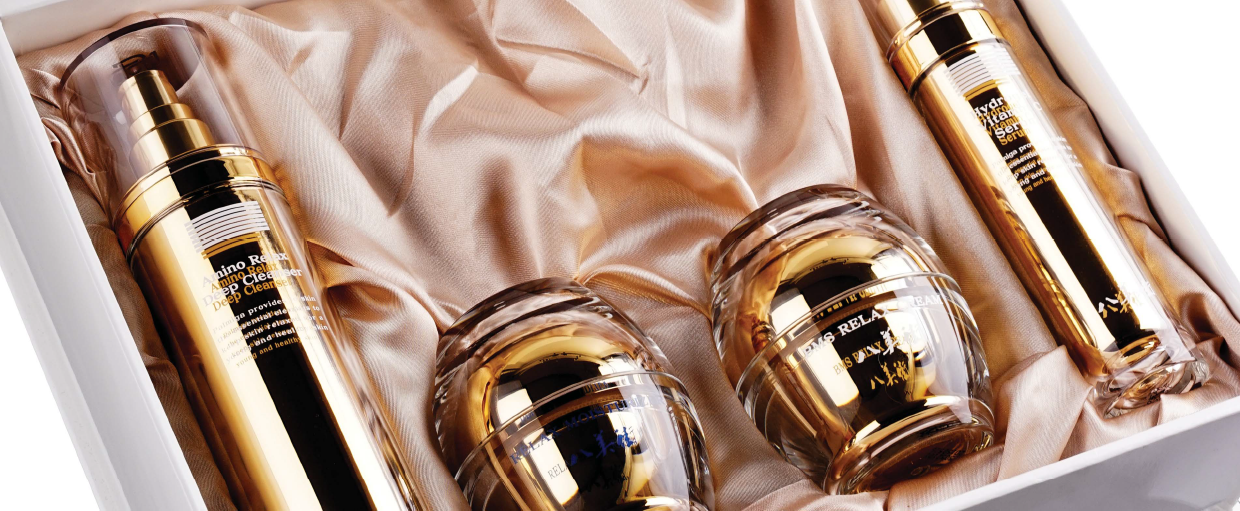 Selaginella Lepidophylla All-in-One Serum developed as a product that meets the needs of
busy people has convenience and excellent efficacy.
For convenient use, the serum product includes all of toner + lotion + essence functions, and its efficacy and nutrition are improved.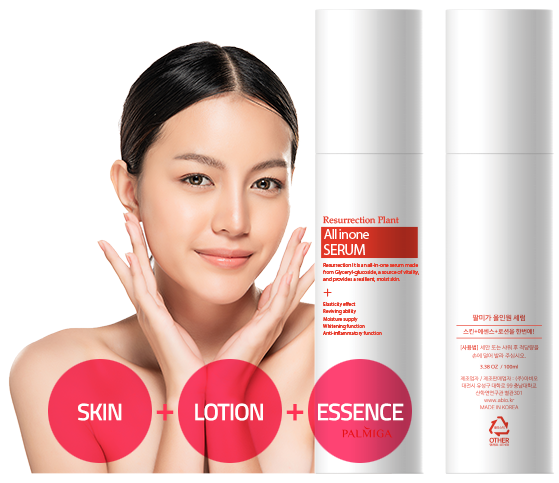 No stickiness!
The product is excellent at application and freshness, and is softly applied and gets a skin moisturized without stickiness.
Moisture milk type
light milk type serum can be applied to men and women of all ages.
Sufficient moisturization
Experience the long retention of moisturization along with convenient use.
Glyceryl Glucoside(Selaginella Lepidophylla)

Selaginella Lepidophylla called desert rose contains Glyceryl Glucoside as a core ingredient, which supplies moisture to each skin layer and
helps to regenerate the damaged moisture barrier and improve skin dryness excellently.

Polypeptide is used as a main ingredient, consisting of Copper Tripeptide that blocks substances inducing scar cells and regenerates subcutaneous collagen,
Dipeptide-16 that has better whitening function than Arbutin, and Acetyl Hexapeptide-8 called Botox.

Glutathione is a skin whitening ingredient that draws a lot of attention recently. It plays critical roles, cell growth & division control,
DNA synthesis and repair, protein synthesis, and enzyme-catalyzed reaction in skin cells, and has been used as a main ingredient of whitening injection.

Bamboo extract is much known to have excellent astringent function and anti-inflammation function,
which make a skin moisturized through moisture supply and the soothing effect.
"ABIO promises to make only high-quality products"